---
ALL-IN-ONE DISPENSING SYSTEM
WAX MELTER - FILLING SYSTEM - FRAGANCE/COLOR MIXING
---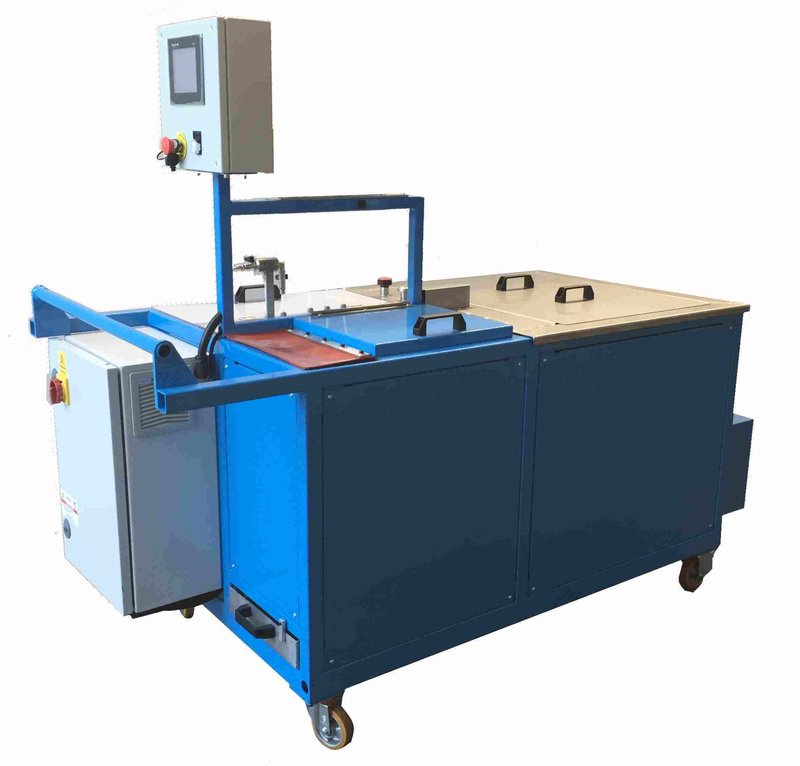 One Person Operation
At the touch of a button, container is filled with wax + scent + dye, leaving the main tank virgin.

Every pour fills the container with the exact amount of wax producing a consistent product.  Wax temperature is digitally controlled for precise and constant dosing.
Only the highest-quality parts and components are used in the machine's construction.
Sturdy construction, fully insulated, mounted on pivot wheels. 
Double-jacketed stainless steel tank heats wax using indirect heat. The heating elements are in an oil bath that uniformly distributes the heat, protecting the wax from hot spots that can alter the properties of the wax blend.
Container changeovers are as easy as changing the pouring settings and parameters.
Control panel with PLC and touch panel.
Timer for setting the start time for heating the melting tank. No need to wait for the wax to reach temperature, have it start heating in advance.
Optional fragrance flow detection to assure that fragrance is flowing during the pour.
Model OMP-245